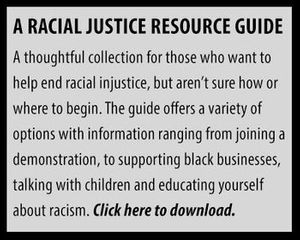 Our mission demands that we stand with and for those seeking to end racial injustice. When black babies and black mothers die at a rate three times that of white babies and mothers, the phrase 'all lives matter' rings hollow. Racism and implicit bias are driving the racial disparity in birth outcomes. It has to end. And we must help lead that fight so all families can thrive and all children reach their full potential. Click HERE for full statement on George Floyd murder.
Mission
The Southern New Jersey Perinatal Cooperative improves the health of pregnant women, children and families in South Jersey. SNJPC offers a comprehensive set of programs and services that enhance the system of care, strengthen communities and provide families the tools they need to lead healthier lives. 
News and Events
Our 'Spotlight on Family Health' series is now available to view on our website. Click READ MORE to watch all four sessions. And don't forget to join us September 30th for our Family Wellness in Uncertain Times virtual health fair! Get important information on how to keep you and your loved ones safe, positive and healthy in these uncertain times. Read on for details.
700 women die every year in the U.S. from pregnancy-related complications. The CDC's 'Hear Her' campaign features stories from women about their experiences during or after pregnancy. They share how pregnancy-related complications or conditions have affected them and how they got help. Click READ MORE to hear their stories.
The Southern New Jersey Perinatal Cooperative continues its modified workflow arrangement in which telework is the norm and meetings are either web-based or accomplished through conference calling. These protective measures enable us to safely serve our clients and partners during the COVID-19 emergency. Click READ MORE for program specific updates.
SNJPC is a trusted resource for families in South Jersey who rely upon our programs to help them address serious health challenges. Take a look

As a respected partner among providers, SNJPC is helping elevate the quality of maternal and child healthcare in South Jersey. Learn more

From public health education to coalition building, SNJPC works from the ground up to develop local strategies for creating a healthier region. Read more