Breastfeeding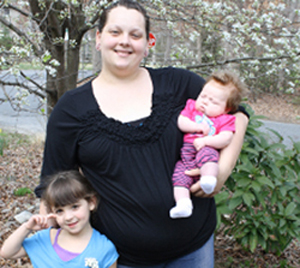 The Cooperative's WIC Breastfeeding program is a targeted effort for WIC enrolled women who want to breastfeed. The program provides Board Certified Lactation Consultants and trained Breastfeeding Peer Counselors to help pregnant women and new moms reach their breastfeeding goals. Staff provides one-to-one assistance and group classes at WIC agencies and may provide visits to clients in hospitals or in other locations. The program also provides free equipment, based on need, for WIC clients who are breastfeeding.
Resources
For breastfeeding tips, visit the Mayo Clinic.
To contact a local WIC agency, visit the NJ Department of Health.
To learn more about the value of breastfeeding for mother and infant, visit the U.S. Department of Health and Human Services Office on Women's Health.
To reach a Breastfeeding Lactation Consultant or Peer Counselor, call 1-800-WIC-1911 or visit your local WIC agency.