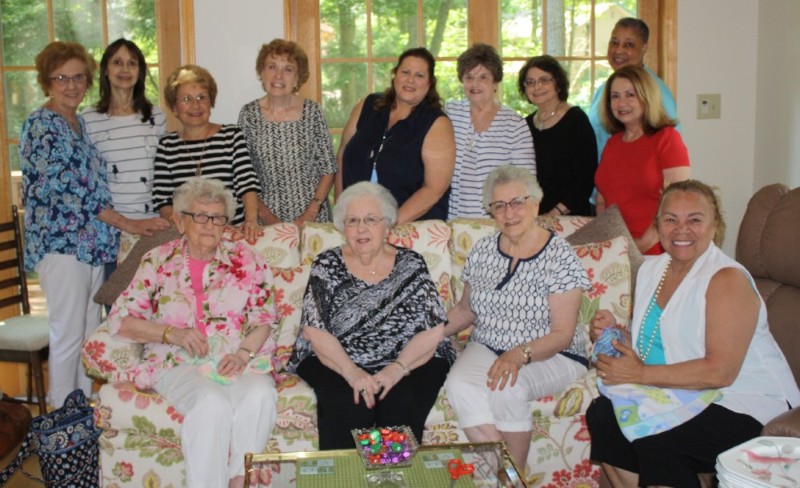 Over the last 15 years, the Daughters of Penelope have donated thousands of handcrafted items designed to provide love, warmth and comfort to Camden's most vulnerable citizens. Members of the local Nike Chapter 230 gather monthly to knit blankets, sweaters and hats for babies who are born to mothers enrolled in Camden Healthy Start. These handmade treasures are among the many items donated by the organization to families who welcome a new baby.
Member Christine Onken spearheads the effort. Once a baby is born, she retreats to the 'baby shop' in her basement where she assembles a gift bag filled with clothing, toiletries, diapers and hand-knitted items which she delivers to Camden Healthy Start. Last year, the organization donated 121 gift bags. This year, they have already given 115 bags through May.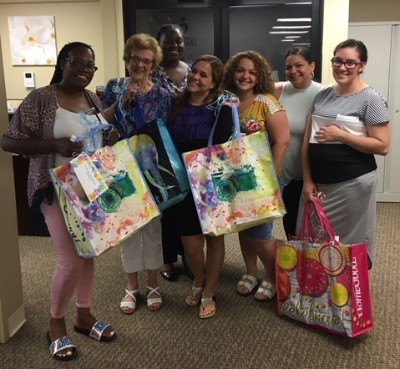 "I just feel this is a wonderful gesture for our organization to do something creative and we get to help people that we are in contact with. You just don't send a check with a donation. You're actually physically working, making things, collecting things, making gift bags and I think it means so much more to us and I'm sure to the recipients," says Onken.
The one thing the Daughters of Penelope ask in return is that each recipient write a thank you note so they can put a name with each donation. Onken has boxes of notes the organization has received over the years from all of the families whose lives they have touched.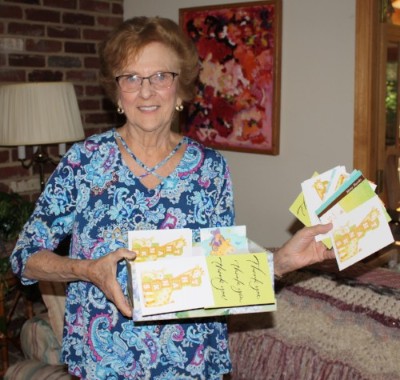 "This one says 'Daughters of Penelope, thank you for the baby gift bag for my little boy Landon. We especially love the handmade blankets and will be sure to utilize all the other items. What a thoughtful gesture,'" reads Onken.
The Daughters of Penelope is an international women's organization founded in 1929. Their mission is to promote Hellenism, Education, Philanthropy, Civic Responsibility and Family and Individual Excellence". To learn more, visit the Daughters of Penelope website.