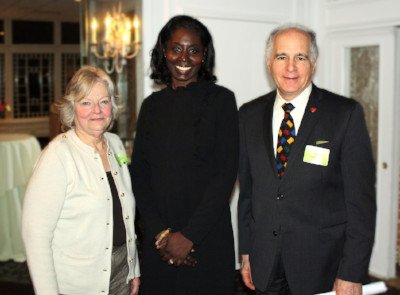 Each year, Cooperative members, supporters and staff gather to reflect on the organization's successes and plan for the future.
The 2018 Annual Meeting, held April 25th, featured presentations by keynote speaker Lisa Asare, Assistant Commissioner of Family Health Services at the NJ Department of Health, Gary Stahl, MD, SNJPC Board President and Judy Donlen, SNJPC Executive Director.
During the meeting, participants reviewed progress made by individual programs during the past year as seen in the Annual Report 2017. Dr. Donlen presented Maternal and Child Health data for South Jersey published in Achievement 2017. You can view both documents below.
The Annual Meeting also included an election. Congratulations to Christine Neill who was newly-elected to the SNJPC Board of Directors and five other individuals who were re-elected to another 3-year term:
Non-Hospital Provider                                                          Consumer                                         
Margaret Fernandes, MD                                                       Ann Diese, CNM, MSN
Ronald Librizzi, DO                                                                  Anne Downey
John Tedeschi, MD                                                                   Christine Neill