Wellness Rocks! Health Fair - Lakewood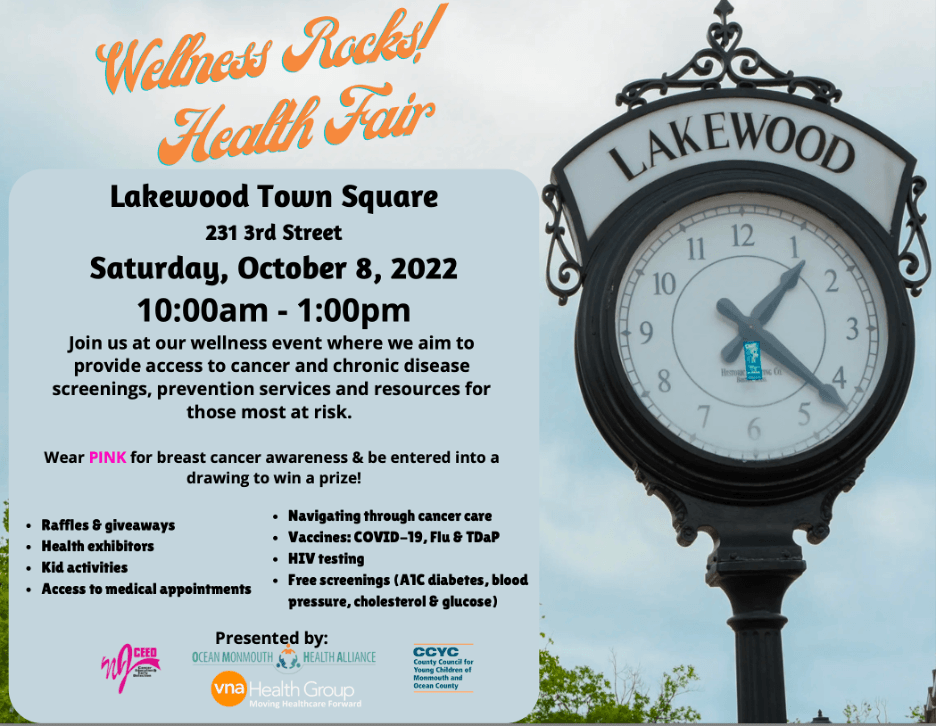 Staff from Tobacco-Free for a Health New Jersey and Mom's Quit Connection will be there for the next installment of "Wellness Rocks!" … this latest Health Fair will be held on Saturday, October 8, 2022 from 10:00am - 1:00pm at the Lakewood Town Square, 231 3rd Street, Lakewood, New Jersey 08701.
The objective of this wellness event - to provide access to cancer and chronic disease screenings, prevention services and resources for those most at risk.
Attendees are encouraged to wear PINK for breast cancer awareness & be entered into a drawing to win a prize!
There will be:
*Access to medical appointments
*Navigating through cancer care Vaccines: COVID-19, Flu & TDaP HIV testing
*Free health screenings (A1C diabetes, blood pressure, cholesterol & glucose)
*Health exhibitors
*Raffles & giveaways
*Activities for children