Break the Silence of Domestic Violence - Camden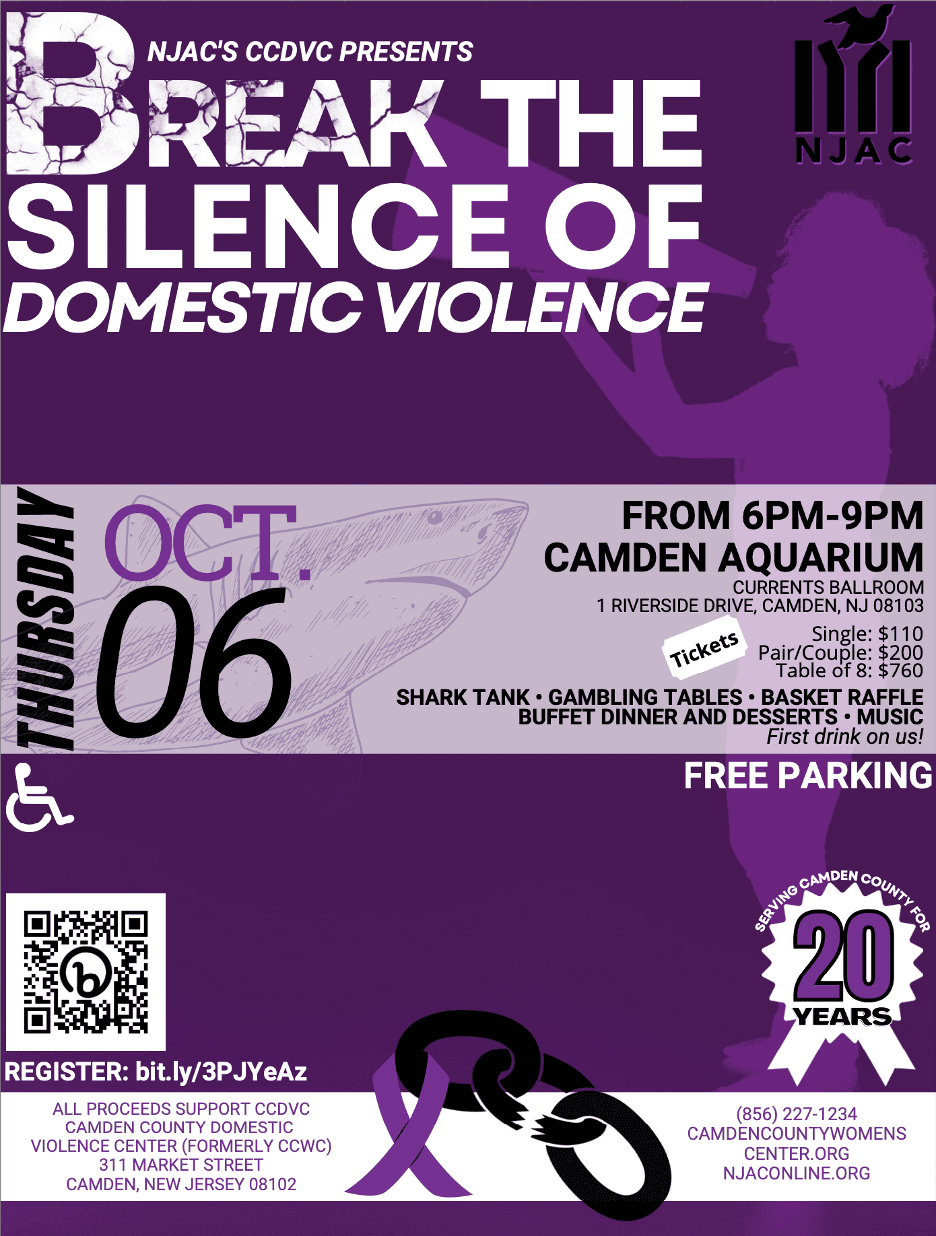 Southern New Jersey Perinatal Cooperative is proud to support and sponsor the New Jersey Association on Correction as we work together to combat domestic violence.
Join NJAC on Thursday, October 6, 2022 from 6pm-9pm at Adventure Aquarium for their "Break the Silence of Domestic Violence" program.
Many domestic violence victims hide in fear and shame. There are services and support available. NJAC is celebrating its 20th anniversary of services to the Camden County community while acknowledging that there is still much work to be done. Everyone deserves to be SAFE. Together, let's BREAK THE SILENCE of Domestic Violence.
If you or someone you know is in need of immediate assistance... call this 24-hour hotline: 856-227-1234.
For a counseling appointment or legal advocacy call: 856-963-5668.