Safe Infant Sleep - Birth to 12 Months (Spanish)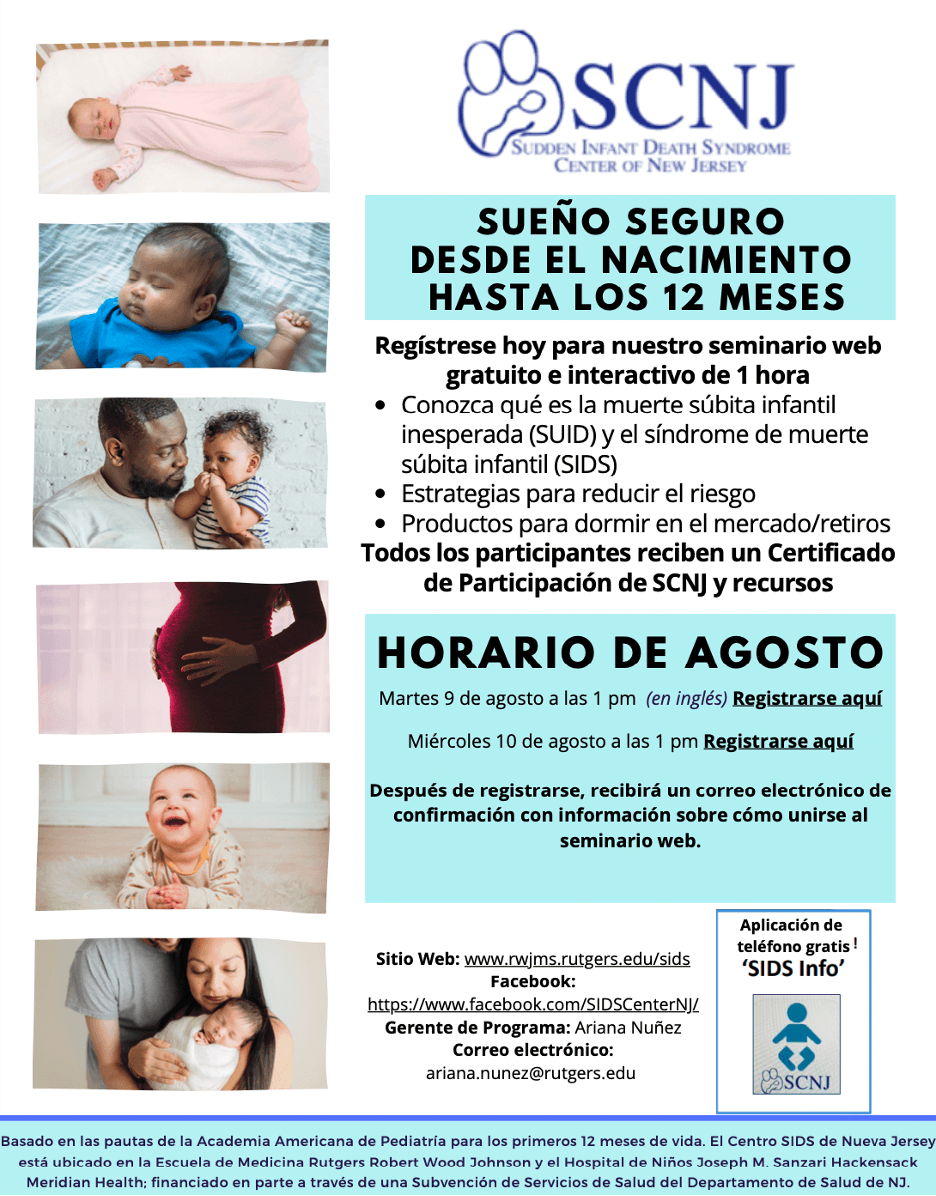 To South Jersey parents, guardians and our professional partners – don't miss these critically important, free webinars: "Safe Infant Sleep - Birth to 12 Months." Hear from the state's most respected experts at SIDS Center of New Jersey about Sudden Unexpected Infant Death (SUID) and Sudden Infant Death Syndrome (SIDS) and how to reduce the risk. This is too important not to attend.
Sueño Seguro Desde el Nacimiento Hasta los 12 Meses
Únase con nosotros para un seminario web gratuito para aprender los consejos de un sueño seguro para todos los bebés desde el nacimiento hasta los 12 meses presentados por el Centro SIDS de Nueva Jersey.
Los participantes aprenderán sobre las recomendaciones de sueño seguro basadas en la evidencia según las pautas de la Academia Estadounidense de Pediatría para reducir el riesgo de muertes infantiles repentinas e inesperadas (SUID) y el síndrome de muerte infantil súbita (SIDS).
También hablaremos sobre varios productos para bebés que están en el mercado, retiros del mercado y recursos gratuitos para ayudarlo a aumentar su conocimiento y educar a otros.
Todos los participantes recibirán un Certificado de Participación de la SCNJ, así como recursos electrónicos que también están disponibles en copias físicas previa solicitud.
Comuníquese con Ariana Nuñez si tiene alguna pregunta.
Ariana.Nunez@rutgers.edu
Aug 10, 2022 01:00 PM