Free COVID-19 Vaccines - Cherry Hill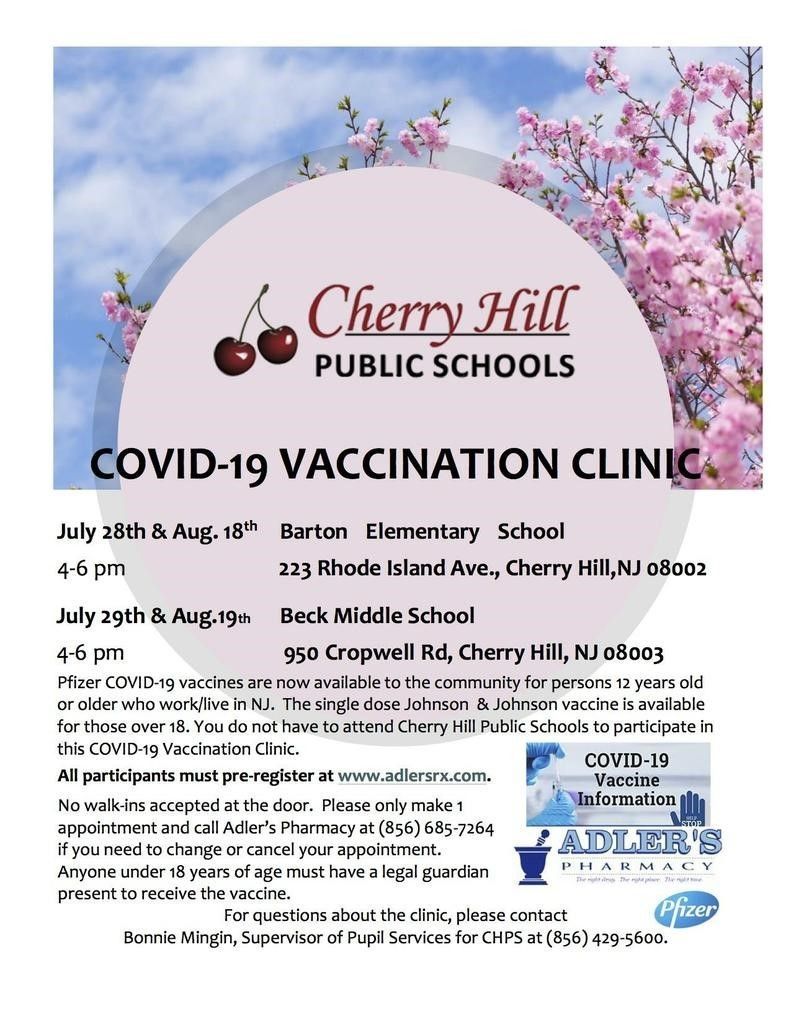 Adler's Pharmacy will offer Pfizer COVID-19 vaccines to individuals ages 12+ and Johnson & Johnson to individuals ages 18+.
Pre-registration is required. Visit www.adlersrx.com to schedule your appointment. Call Adler's Pharmacy at 856-685-7264 to cancel or reschedule your appointment.
For questions, call Bonnie Mingin at 856-429-5600. See link to flyer for additional information.