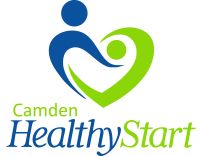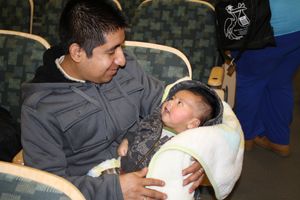 Camden Healthy Start (CHS) improves the health of pregnant women, babies and families in Camden City and works to reduce the city's infant mortality rate. Services include: One-on-one care to pregnant women and new moms - Fathers on Track, a peer support group for dads - Health education on parenting, pregnancy and child development.
For more information or questions about enrollment, email us at CamdenHealthyStart@snjpc.org.
What We're Up Against
Pregnant women and babies in Camden City face more health risks than other women and babies in the state. This is what we're up against:
• Twice as many babies in Camden die before their first birthday
• Three times as many Camden women do not receive prenatal care
• Women in Camden are 1.5 times more likely to have a low birth weight baby
Only by working together can we improve these numbers. Camden Healthy Start leads community-focused efforts to promote the health and happiness of those most at risk. Through outreach, education and support, Camden Healthy Start works to create a healthier Camden. Be part of the solution.
Family Fun Time
Come join us for Family Fun Time!
Bring the whole family for a day of fun with kid-friendly activities, games and refreshments. These free events are open only to Camden Healthy Start families.
Enjoy time with your family and meet other Camden families with young kids. Events are offered in both English and Spanish. To view upcoming Family Fun Time events and to RSVP, click here.
Resources
Find prenatal care in Camden City area using the The Health Resource and Service Administration locator. Learn more about the national Healthy Start Initiative. The program is directed by the Camden Healthy Mothers, Healthy Babies Coalition in collaboration with the city's health and social service providers. Financial support comes through the federal Healthy Start initiative.