Resources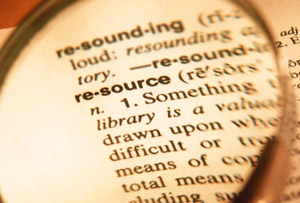 Listed below are resources that might be of interest to those concerned about maternal and child health care. Click on the name to link to their website.
New Jersey
Advocates for Children of New Jersey
ACNJ influences policymakers to create better laws to protect the state's children. Their website includes Kids Count data and publications detailing child welfare laws.
New Jersey Breastfeeding Coalition
The Coalition strives to improve the health of New Jersey families by working collaboratively to promote, protect and support breastfeeding. Their website includes information about legal rights, lactation support services and medication concerns.
ZipMilk
State specific information on breastfeeding resources searchable by zip code.
New Jersey Department of Health
This site provides information on state health programs, consumer reports, and the latest facts about current health issues and emergencies within the state.
NJDOH Division of Family Health Services/Maternal & Child Health
The Department of Health website includes reports on MCH data specific to NJ including breastfeeding, cesarean births and HIV in pregnancy.
New Jersey FamilyCare
FamilyCare is the state funded health insurance for low-income families. Their website discusses a range of healthcare issues from eligibility requirements to immigrant coverage, and provides an online application form.
Shaping NJ
Shaping NJ, a program of the DOH, uses community and policy initiatives to improve nutrition and lower obesity rates within the state. The program's website offers toolkits with easy, actionable steps to promote nutrition in child care services, schools, and the workplace and provides data on obesity rates statewide.
Tobacco Free for a Healthy New Jersey
A clearinghouse website with resources for smoking cessation support, smoke-free communities, and professional trainings and education.
National Resources
The Annie E. Casey Foundation
The Foundation promotes policies to help disadvantaged children. Their website offers information on current initiatives and its vast Knowledge Center provides resources for child reform laws.
Campaign for Tobacco Free Kids
The Campaign works to reduce tobacco use and advocates policy to protect kids from smoking. The site includes detailed information on federal and state tobacco laws and current events.
Child Welfare League of America
CWLA is a coalition of organizations working to protect children and vulnerable populations. Their website includes a Child Welfare Journals detailing welfare policies and national research on the topic
Families USA
Families USA promotes healthcare for all Americans and their website offers the latest information on insurance issues including Medicare, Medicaid and global health insurance.
Future of Our Children
FOC uses research to create and promote policy that protects and benefits children. FOC Journals detail current social and economic issues affecting our children- literacy challenges, children with disabilities, immigrant children health, etc.
It's Your Sex Life
Written by teens, for teens, this site uses video, blogs, and social media to discuss sex, body image, unplanned pregnancy and much more.
March of Dimes
MOD works to promote the health of babies by providing education and support to pregnant women and families. Their website offers advocacy tools and research data on infant health, birth defects and prematurity.
National Campaign to Prevent Teen and Unplanned Pregnancy
The National Campaign provides national and state data on teen and unplanned pregnancy rates.
National Council on Alcoholism and Drug Dependence
NCADD offers information on recovery services, education on drugs and dependence, and assistance for friends and family.
National Healthy Start
National Healthy Start works to improve birth outcomes in communities of color and its website offers information about the program and its national publications and newsletters.
National Perinatal Association
The NPA website provides information for psychologists in the NICU and the FAN program and offers information on membership and upcoming conferences.
Sesame Street and Autism: See Amazing in All Children
A nationwide initiative aimed at communities with children ages 2 to 5. Developed with input from parents, people who serve the autism community, and people with autism, See Amazing in All Children offers families ways to overcome common challenges and simplify everyday activities. At the same time, the project fosters an affirming narrative around autism for all families and kid.
Sex Etc.
An MTV run website promoting safe sex practices and pregnancy prevention with an anonymous forum for question and answer.
Text4baby
A program of Healthy Mothers, Healthy Babies, Text4baby is a free text messaging service for pregnant women offering three personalized texts per week with information on prenatal care, nutrition, immunizations and more.
Zero to Three (National Center for Infants, Toddlers, and Families)
Zero to Three advocates for policies promoting the health of infants and toddlers. This website includes a Public Policy Center that offers resources addressing federal policy and infant-toddler policy issues.
Research
Alan Gluttmacher Institute
The Institute utilizes research and policy to spearhead reproductive health issues. This site provides data on a range of sexual health topics from abortion rates internationally to minors' access to prenatal care.
Medline Plus
A resource of the National Institutes of Health, Medline Plus provides in depth drug and health information with updates and videos detailing symptoms, causes, treatment and prevention on a range of health topics.
National Library of Medicine-Health Services/Technology Assessment Text
A free resource of full-text documents that provide health information on preventative medicine, tobacco dependence, protocols and more.
National Women's Health Information Center
This website discusses in detail women's health topics from a-z and includes daily current event stories relating to women's health issues.
National Center for Education in Maternal and Child Health
A clearinghouse for MCH data, this site includes research on a range of issues from mental health in teens to prenatal health to nutrition