Southern Regional Lead and Healthy Homes Coalition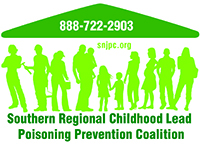 The Lead and Healthy Homes Coalition (Coalition) fights the threat of lead in South Jersey and educates the community on healthy housing practices.
Coalition membership represents a range of public health professionals and community members in the South Jersey area, including nurses, lead inspectors and representatives from health departments and hospitals.
Coalition members receive free educational materials, home safety trainings and lead tests.
To join the Coalition, fill out the application form.
For more information about the Coalition and its activities, download the Coalition brochure.
Questions?
E-mail Amy Minichino at:  aminichino@snjpc.org