Postpartum Wellness Initiative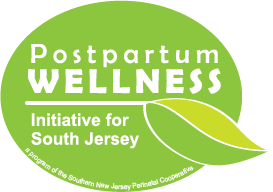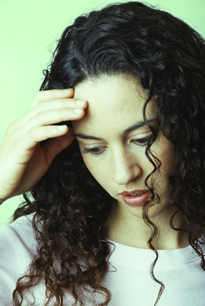 Feeling sad or overwhelmed after childbirth is common. In fact, 85% of women feel some sort of the "baby blues" during or after pregnancy. However, if these feelings persist after two weeks of giving birth, a mother could develop anxiety or depression. Anxiety and depression occurs in approximately 10 -12% of women either during pregnancy or after childbirth. The Postpartum Wellness Initiative (PWI) for South Jersey works in a number of ways to make sure women in need get appropriate and timely care.
If you feel that you are in need of urgent care, please go to the nearest hospital or call 911.
SCREENING     New Jersey law requires that all women be screened for postpartum depression after giving birth. Proper screenings lead to early diagnosis of postpartum depression or other pregnancy related mood disorders, helping moms receive timely support and treatment for faster recoveries. To assist healthcare providers in this effort, PWI promotes a web-based EPDS screening tool that promptly and accurately identifies women at risk for postpartum depression. PWI staff has taken the lead in provider education on the issue and is at forefront of efforts to improve the early detection and treatment of pregnancy related mood disorders. For more information on the web based screening program, email PWI@snjpc.org
SUPPORT GROUPS     Throughout South Jersey, PWI oversees group support for women who are at risk of developing perinatal mood disorders. There are a range of support groups tailored to the needs and concerns of these new moms. Each is led by a professional facilitator trained to identify women at risk for perinatal mood disorders. Click here for a list of current support groups available.
WARMLINE     A WarmLine is also available for women to speak with a clinician about questions concerning postpartum depression and anxiety. Call the PWI WarmLine at 856.675.5295 This is a free call-back service and calls are returned weekdays from 9 a.m. to 5 p.m. The WarmLine is not an emergency service. For emergency calls, dial 911 or visit the nearest hospital.

PWI has joined with Smart Patients and Postpartum Progress to improve regional access to an online community for postpartum moms. The forum is an anonymous environment for peer-to-peer sharing among new moms who may be experiencing anxiety or depression. Click the link below to sign up.
Smart Patients Postpartum Community
In addition to the Postpartum Community, Smart Patients also offers a large variety of other online medical communties. Two communities which might be of interest to you are Pregnancy After Loss and Perinatal Loss. Click the links below to sign up. 
Smart Patients Pregnancy After Loss Community
Smart Patients Perinatal Loss Community
Smart Patient's online forum is not an emergency service. For emergencies, call, 911 or visit the nearest hospital.
Resources
Speak Up When You're Down, a New Jersey state program providing resources and personal testimonials of mothers dealing with postpartum depression. Postpartum Support International, the choice resource for support services, resources and information about postpartum depression news for mothers and moms-to-be. Learn more about the New Jersey law mandating postpartum screening and education to women after delivery.