Pacera Award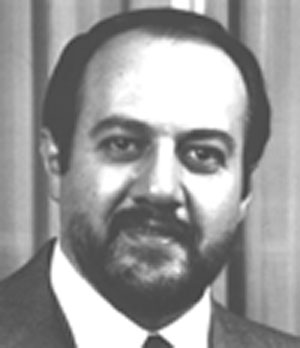 The Joseph A. Pacera Award for Service to Maternal and Child Health celebrates everyday heroes in South Jersey. It honors people and agencies doing remarkable work to benefit vulnerable families, with a special focus on mothers and children
The award was established in1996 to honor the memory of former Board Member Joseph A. Pacera by paying tribute to people whose efforts resonate with his same spirit and action.
Joe Pacera was a dynamic advocate for the most vulnerable among us. He is remembered by his deep personal commitment to the cause of maternal-child health in South Jersey.
The Pacera Award is presented at the agency's annual meeting each spring. Nomination materials are available in February.
2012
Women's Leadership Initiative of United Way Atlantic County
For the past 15 years, the Woman's Leadership Initiative (WLI) has mobilized the caring power of women to improve the lives of young children in Atlantic County. WLI fulfills this mission through its support of Success by Six, a United Way program designed to improve family literacy, childhood immunization, prenatal care and pediatric dental care. WLI volunteers not only make a personal commitment of financial support, they also contribute their time—reading with school children, monitoring programs for effectiveness and planning events to raise visibility and public support for programs that address the problems limiting successful development.
2011
Robbin Bell
Robbin Bell is founder and Executive Director of A Heart, a non-profit organization created to support children suffering the effects of inadequate family involvement. A Heart advocates for, educates, and supports at-risk infants by providing baby goods and caregiver education to the people who look after them. The agency reaches out to mothers struggling with substance abuse, it partners with clinics to host baby showers that provide basic infant items. Known as one who 'thinks outside the box', Robbin Bell consistently finds innovative and effective solutions.
2009
Marya Small
Long-time community advocate Marya Small has dedicated herself to helping the most vulnerable South Jersey residents. Her deep compassion and commitment is apparent in every aspect of her professional and volunteer career, especially in her work with Down Syndrome children and as a nurse for the Atlantic City Rescue Mission. Her pursuit of large -scale and individual change has helped challenge conventional thinking and inspired positive developments in care for special populations.
2007
Cynthia Green
For almost 50 years, Cynthia Green has worked to improve public health in Atlantic County. Among her impressive accomplishments is keeping open the doors of Child Health Federation, the only healthcare resource for many at-risk families in the area: the un-insured, non-English speaking immigrants, and teen parents. A leader in areas of immunization, pregnancy counseling, and perinatal nutrition, Cynthia represents the ideal in public service.
2006
Judith Ford, RN
Judy Ford decided that the healthcare system can and should do a better job of supporting parents who suffer a perinatal loss—and then took action. She developed and delivered best practices training for providers bereavement, backed by years of her personal experience. She dedicates herself to helping grieving parents deal with everything from insurance claims to funeral arrangements. On its own, Judy's effort is rare, personal, and difficult. She is changing the way the system cares for parents who lose their babies.