Event Calendar
Responding With Innovative Solutions ForTreatment of Perinatal Mood and Substance Use Disorders: Breaking Down Walls
Tuesday, June 6, 2017 8:30 am - 3:30 pm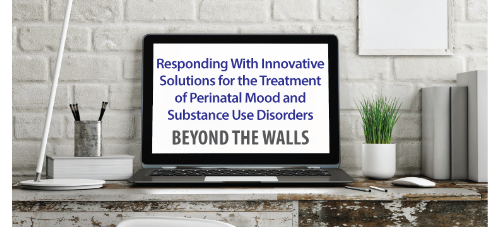 Location:
Crowne Plaza-Cherry Hill, 2349 W. Marlton Pike, Cherry Hill NJ 08002
Description:
Responding With Innovative Solutions for Treatment of Perinatal Mood and Substance Use Disorders: Beyond the Walls is a skills building workshop intended for professional practitioners who provide care and treatment to childbearing women and their families. Speakers will present on topics related to Perinatal Mood and Substance Use Disorders. This program is at the intermediate level and participants are expected to have a basic knowledge of working with women with Perinatal Mood and Substance Use Disorders, including definitions, signs and symptoms and risk factors.

Click EVENT DETAILS BELOW to view agenda, learning objectives, speakers and other event information.

CONTINUING EDUCATION: Pre-registration is required to receive a continuing education certificate.

NURSES: Participants who complete 100% of program and complete an evaluation will receive 5.25 nursing contact hours by the Southern New Jersey Perinatal Cooperative. No partial credit will be given. Southern New Jersey Perinatal Cooperative is an approved provider of continuing nursing education by the New Jersey State Nurses Association, an accredited approver by the American Nurses Credentialing Center's Commission on Accreditation. Provider Number: 106-1-16-19. Approval Number: 3-17-1
SOCIAL WORKERS: New Jersey Social Workers: An application to the Association of Social Work Boards (ASWB NJCE) has been made for consideration of 5 continuing education credits (1.25 Ethics and 3.75 General social work)
LCADC, CADC, CPAS, CPS: The Certification Board, Inc. Application has been made to award 5.0 recertification credit hours.